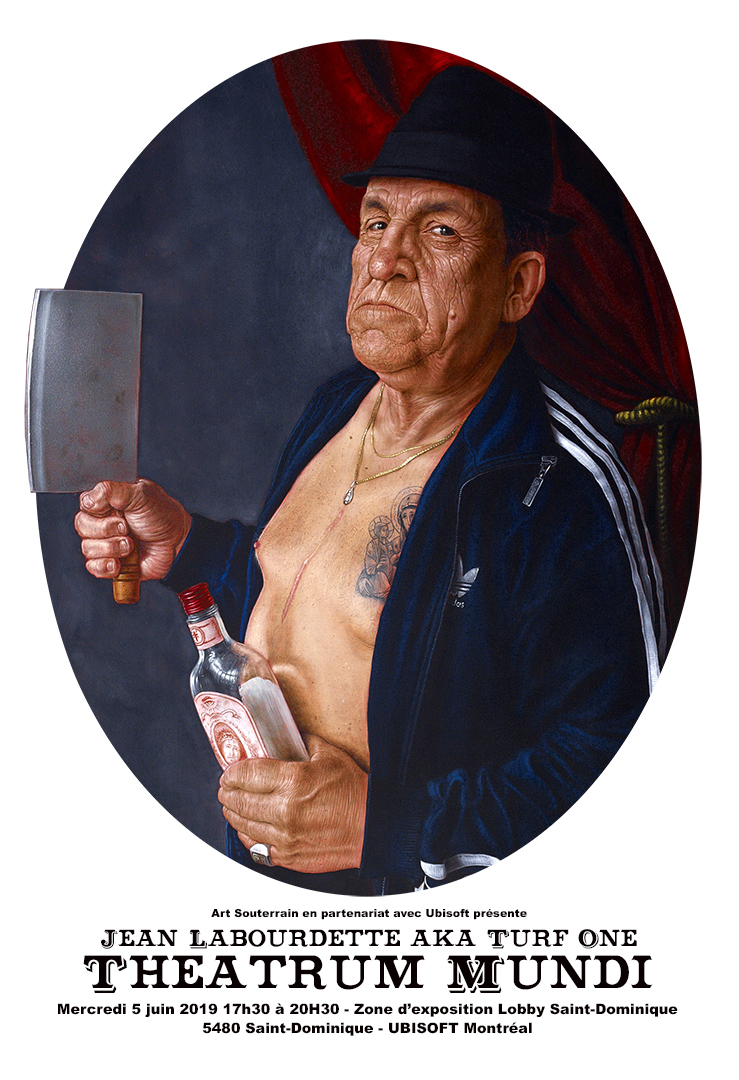 If you are in Montréal on June 5th, come grab a drink and hang out.
Theatrum Mundi, a solo exhibition of new works and limited edition exclusive art prints by Jean Labourdette/Turf One.
Opening Wednesday June 5th 5:30 pm until 8:30 pm
free access to the opening event.
Zone d'exposition, UBISOFT, 5480 St Dominique, H2T 1V4 Montréal.