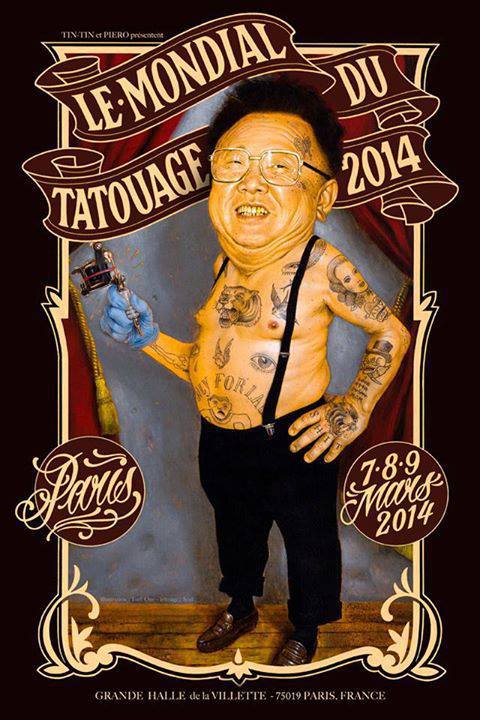 A few months ago, I had the honor to be asked by My friend Tin-Tin to create a painting for the promo image of the Mondial du Tatouage 2014 !
The event is opening this coming Friday in Paris. I will be present and will have very limited runs of prints available !
Come say hi, I will be sharing a booth with the SNAT.